Does Candy Crush end? Come to Know
Candy Crush is a very famous and thrilling game that covers a huge amount of users at this time. There are hundreds of new users who fall into this game of the daily routine and they enjoy their boring moments with colorful candies and crucial graphics. Candy Crush provides step-by-step thrilling levels that make more confident of the users to play and complete more levels.
So, does Candy Crush end? Then the answer is that Candy Crush is an endless game because it has several levels and episodes. When users complete their all levels they again add new and fresh levels and an episode every week. For the details, we will go into the following and read more about Candy Crush. Let's come in the following.
Does Candy Crush end?
If you are wondering does Candy Crush end? Then the answer is that Candy Crush is an endless game because it has several levels and episodes. The developer of this game ensures that the player still playing even though they completed all available levels by adding some new episodes each week.
Therefore, users cannot accomplish all the levels of this game and the reason is that a new episode will automatically be added and generated. This game contains more than 9000 levels and 600 episodes and is also ready for the release of more levels and episodes every week. New thrilling levels also make more confidential of the users for future release levels and episodes.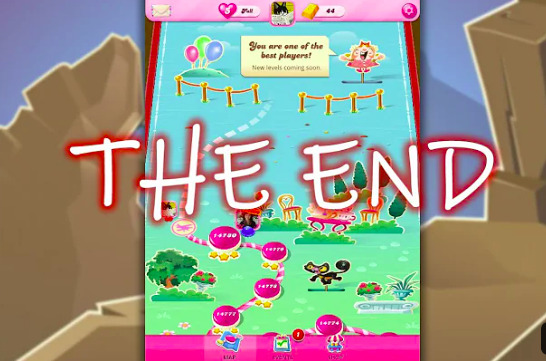 So, as a good player of the Candy Crush, I should always read to complete the tough level of this game. My friends also play this crucial game and after completing their level they debate each other for the next level. When we all friends meet any moment we talk about its ending time because we also complete 500 level of this game. But it has more than 9000 levels and 650 episodes. So it is a big period to complete this game because it has endless levels and episodes.
Currently, Candy Crush has 9305 levels spread among 621 episodes for HTML5 and 2825 levels across 189 episodes for flash versions. Players who successfully navigate these challenges, however, can access beta versions of new games. Except for Sweet Town and Factory, which contain 10 apiece, each episode has 15 levels.
Usually, King, the game's developer, adds new episodes and levels every week, especially on Wednesdays. The greatest level therefore evolves. To ensure that you have a fresh challenge after finishing the final levels, the corporation might immediately release a new one.
What number of levels will the Candy Crush Saga have in 2023?
If we talk about how many number of the levels will the candy crush saga have in 2023. So, there are 13,745 levels on Android, amazon devices, ISO, and Facebook versions of the game. So, as of March 21, 2023, how many levels are there in Candy Crush Saga? The game's 13,745 levels are available on Facebook, Android, iOS, and Amazon platforms. Through King's forums, you can stay up to date with the amount of levels. It should be noted that the Windows 10 version contains 90 more levels.
A notable point is that every week there are 30 to 60 levels are freshly added to this game. You can occasionally participate in polls on the forums to help choose how many levels will be introduced each week for the upcoming upgrades. Therefore, it's a great place to hang out – not only for tips but also to help design the next new batch that comes in through your comments and feedback. On their forums, they collect feedback on the new levels that are released and consider community suggestions when creating new batches of levels for the game.
How Can I Win at Candy Crush?
If you want to successfully beat Candy Crush then you need some important strategies and roles in the game. Once you learn all the tips and skills that are introduced to playing this game quickly. Then you can easily accomplish the levels of the game without wasting your money. Who people that they did not learn tips and tricks maybe they waste their money and also play very slow games.
So, the necessary things should be taken in your mind and after that, you play Candy Crush. Remember that Candy Crush is a very easily played game so don't worry about it how to play it. So, I have listed below some important tips, tricks, and strategies. You people come in the following and read them carefully with your full attention.
begin at the bottom
Continually plan ahead
Watch Out for Striped Candy
Make use of the Special Items.
First, deal with immediate threats.
Use the Additional Time and Boosters
Finish your movements.
Play on Multiple Devices and Receive Free Lives
Play on Different Devices
So, above listed all are tricks and strategies that you use to play this game fast and scourly.
Has Candy Crush Ever Been Beaten?
The complexity of Candy Crush is what makes it so thrilling; changing levels demand varied talents from the player, and only the best or luckiest survive. Like any game, there will always be someone playing well. Although Candy Crush is usually challenging, you may defeat all of the current levels and episodes while you wait for new ones to be released. King is constantly working on new content.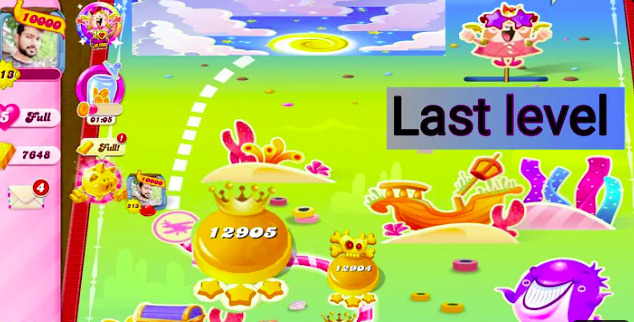 Simon Leung used his Android phone to complete Candy Crush, becoming the first person to do so. Every problem in the game was something Simon carefully and consistently approached as a challenge in real life. He viewed success as completing a task and failure as making poor life choices. All puzzle games become tougher, he claims, but the key is to never give up.
Unfortunately, Candy Crush Dreamworld, which most users praised as being extremely challenging, is no longer available. However, if you defeated all of the levels, you could defeat the current Candyland games.
Final Lines:
Victory is a great feeling for players, nobody wants their favorite game to end. Because of this, the Candy Crush makers take care to include fresh obstacles so you may keep playing the game. For the benefit of professional players and to increase their revenue, they create new levels every week.
There is no way to be positive that you will beat the game since it won't be long before the system produces activities that are more challenging for you to do. You can always go back and work on the stages you've already accomplished to get better in the interim. For more information visits https://techstarlink.com/.