5 Best Sexy Anime Shows – How to watch? Everything You need to know
Anime genre of movies and TV shows is becoming quite popular nowadays. People are changing their content interest. Anime shows and series are capturing the hearts of people due to their great graphics and gripping storyline. Sexy Anime is a step ahead of normal animations that attracts people of every age and taste. These animations originated from Japan but slowly got fame and popularity in other parts of the world also.
Now, this anime market is growing quite rapidly because of the content and quality storylines of these shows. There is everything in the anime genre for everyone. If you love action and thriller shows, you can find them in the anime world. Moreover, if you love romantic and sexy anime, you watch them in this genre also.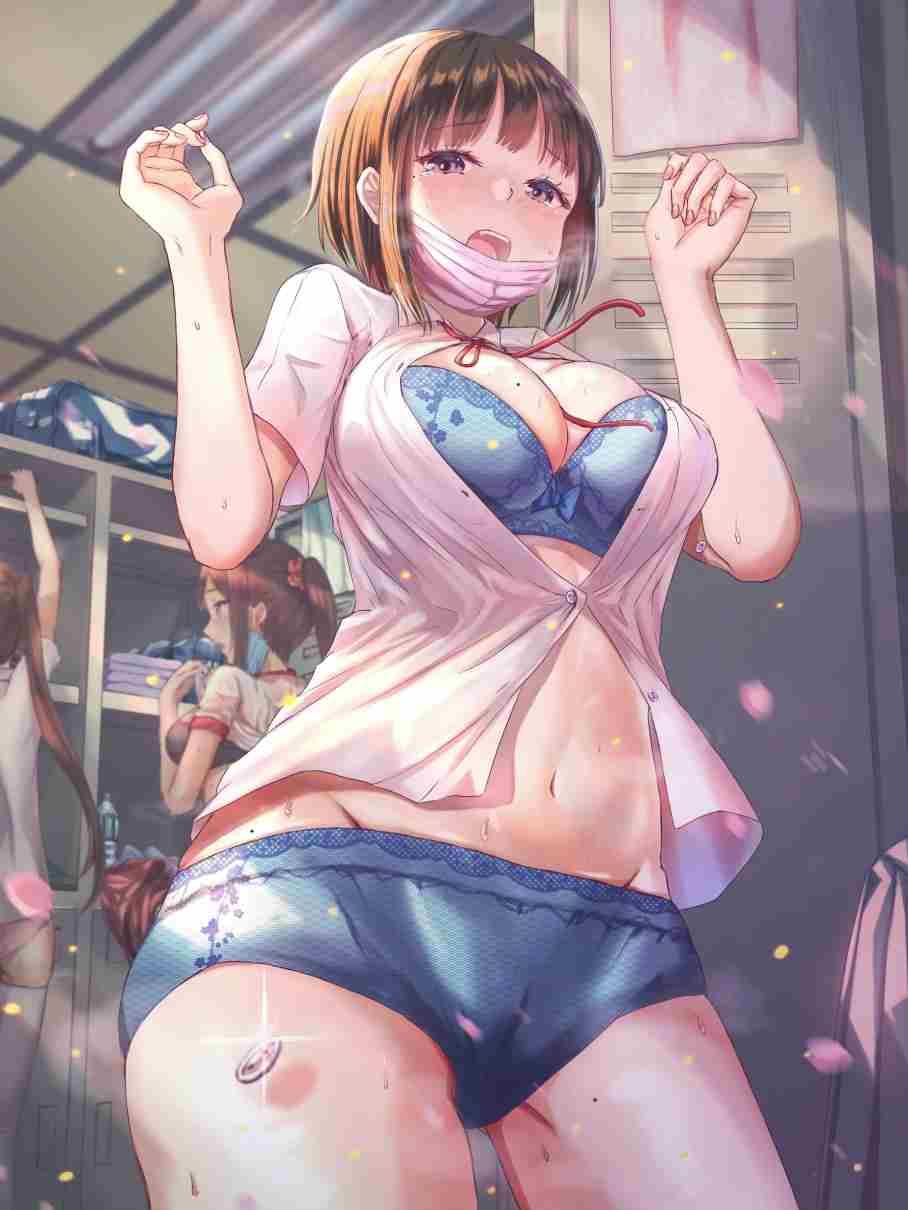 Best Sexy Anime Shows:
Here are a few examples of sexy anime that explore sexual themes:
Highschool of the Dead:
Highschool of the Dead is a sexy anime that became very popular because of its story line and visual graphics. The story of the show starts from a group of high school students. These students fight to survive a zombie outbreak. The show also got fame because of the female characters in quite main roles. They also revealed their clothes and bold, explicit poses. That is what most of the people are after. While the story of the show focuses on survival from zombie attacks, it also includes sexual themes and bold characters.
Prison School:
Prison School is a comedy and sexy anime. This show is basically from the romantic and comedy genre. The story of this show is also gripping and funny. It starts from a school that is especially for girls. Now, recently the school started to admit boys also. Next in the story is that a group of boys were peeping in the girls' shower room. These girls caught the boys while doing so. The administration of the school sent the boys to prison within the school. The show features explicit, bold and sexual content and themes.
Kill la Kill:
Kill la Kill is another anime show that belongs to action and sexy anime genre. The story of this show is about a girl named Ryuko Matoi from high school. She is in search of her father's killer. She goes through many bold and explicit scenes while on her journey to find the killer. There are many bold and outfit revealing poses that attracted the audience. A lot of people criticised the show because its story and sexual themes are not perfectly matching up. It still remains a popular anime among fans of the genre.
Interspecies Reviewers:
Interspecies Reviewers is a fantasy anime that follows a group of adventurers who review brothels in various parts of the world. The show includes explicit sexual content and themes, including scenes of nudity and sexual acts. The show was initially broadcast on Japanese television but was later removed due to its explicit content.
Where can I watch Sexy Anime:
There are multiple platforms where you can watch sexy anime. These platforms are free to use and some have subscription fees for watching their content. Let us discuss a few of them here in complete detail.
Anime Freak:
AnimeFreak is a free website where you can watch anime free of cost. There are no subscription fees for watching content from this website. The user interface of this website is a bit sterange and not friendly to use. But this website provides good quality anime videos. They regularly keep updating the sexy anime content. You will find new anime shows and series on the site. There are multiple sources from where you can download the sexy anime content from this website. Furthermore, There are some cases in which sources do not work. There is no need to worry, you can try other sources for downloading the videos. Furthermore, the website also has a chat feature. Using this feature you can contact other anime lovers. The best part of this website is that it is totally free to use.
Amazon Anime:
Amazon's Prime Video is an OTT streaming platform that offers a wide range of anime, including both new and old titles like Made in Abyss, Grand Blue, and Pokemon. You can watch the anime shows in HD quality and are available in both subbed and dubbed versions. The X-Ray feature allows viewers to access cast information while watching a show. You can also pick up streaming where you left off and rate shows after watching them.
Amazon offers a vast selection of anime in all genres. You can purchase the shirts and merchandise of those anime shows from this website. Although the streaming library is not massive, the titles are considered some of the best shows worldwide. Prime subscription costs $139/year, and you can try the service for free for a month. Amazon is available in all major regions across the world.
Tubi TV:
TubiTV is a free streaming service that offers a wide variety of content, including sexy anime. It works perfectly on all devices and gives a high-quality video viewing experience. This platform has a limited number of anime shows and series. But still you can find popular anime shows like Attack on Titan and Naruto. The user interface of TubiTV website is clean and smooth. There are options for parental control and closed captions. TubiTV is a great option for watching anime online, and it's free. Tubi Tv platform is available for watching sexy anime in different countries like the USA, Canada, Australia and Mexico etc.
AnimePlanet
AnimePlanet is a website that offers over 49000 anime and manga titles for free. The site partners with other paid platforms like Crunchyroll and Hulu to provide its users with a vast collection of anime and manga content. It has an interactive and intuitive interface that makes browsing through the collection enjoyable. In addition, the platform offers a community for anime fans to interact with each other through forums, Discord chat, and custom lists. AnimePlanet is a great site for anime fans, and it's free.
AnimeDao
AnimeDao is a website that allows users to watch free sexy anime shows in high quality with both dubbed and subbed versions available. The website has a smooth interface that attracts any movie or show lover. Because he can easily navigate and use the website. One benefit of a smooth interface of a website is that it loads quickly. Anime Dao offers the latest anime shows and these shows are organised in a way that makes it easy to find your favourite show. Furthermore, You can choose from multiple sources to watch the videos and shows. It means that AnimeDao is a good platform for anime fans who want free and easy access to their favourite shows.
Disclaimer about Sexy Anime:
You should keep in mind that some anime series have sexual and explicit themes. These anime shows and series are not for children under 18 years. Actually sexy anime shows are for mature and young persons. I would recommend you to avoid such sexual and old theme shows and series.It is also important to check the rating of an anime show before watching it. Because on most of the ratings and covers it is mentioned that they are suitable for kids or not.
Final Thoughts:
Anime genre has produced great shows and series that people really love. Sexy anime has also become quite popular and trending nowadays. You can watch them on multiple websites and OTT platforms. You access them free on different websites while on OTT platforms you have to pay the fee. The storylines, graphics and animations of these anime shows and series are excellent and thus attracting the audience from all over the world. For more details must visit techstarlink.com